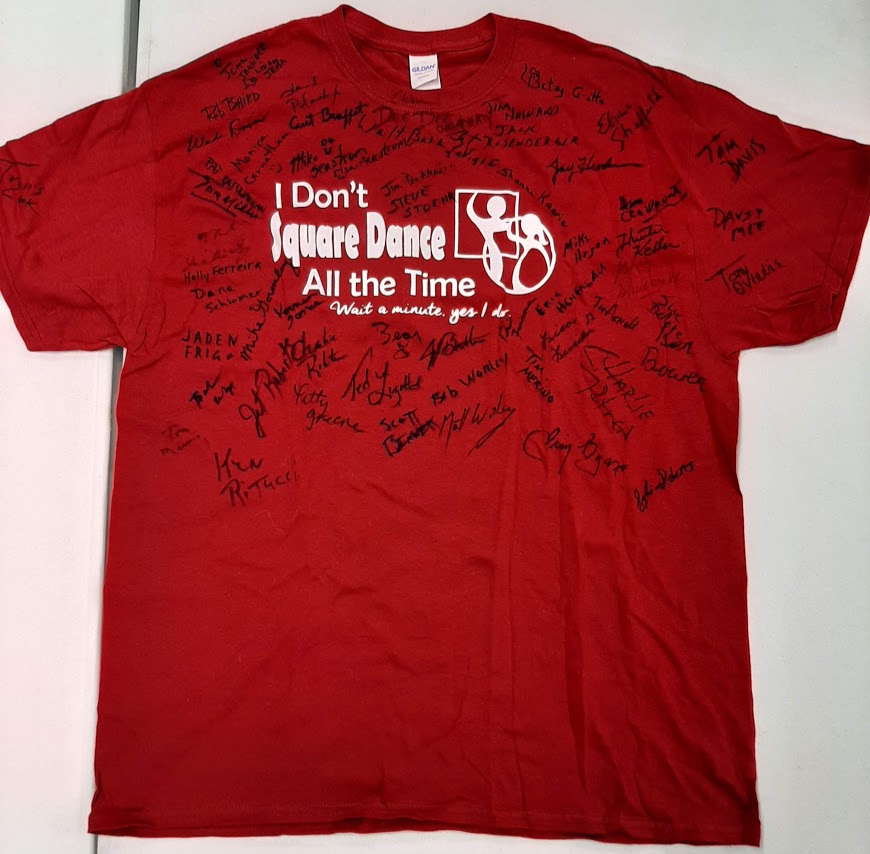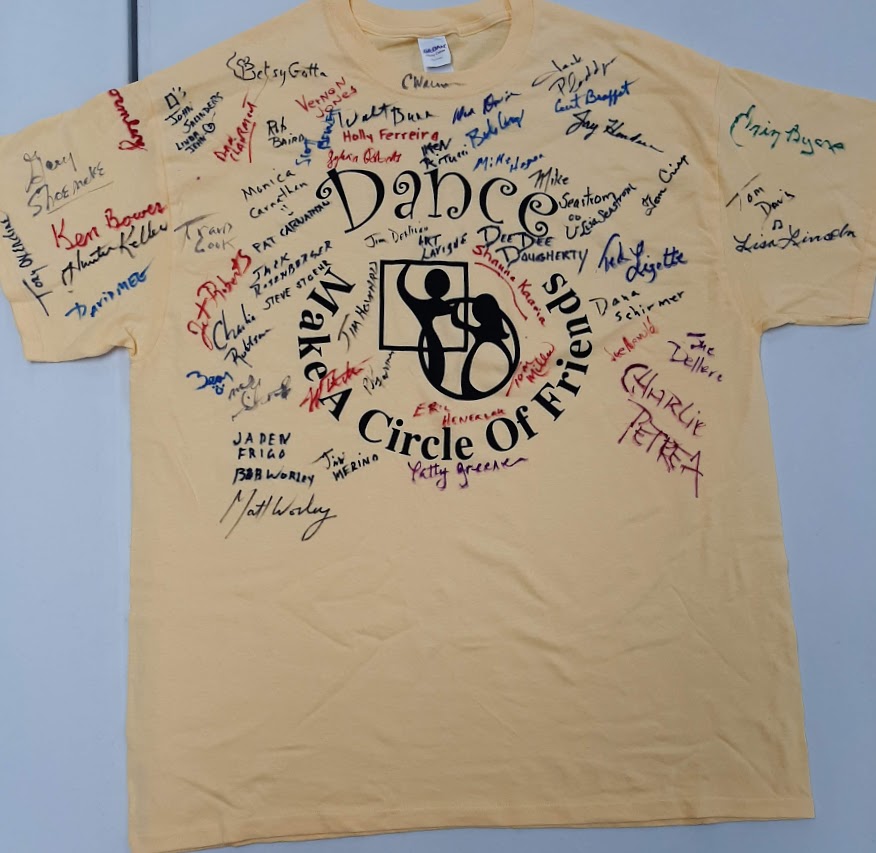 Here's your chance to own a piece of Square Dance history!
During the 2019 National Square Dance Convention some of the world's best known callers put their autographs on five Tee shirts. Now you have the chance to own one of these unique shirts with names like Tony Oxendine, Ken Bower, Hunter Keller, Mike Seastrom, and many more.
The Callerlab Ways and Means committee is putting two of the Tee shirts in an online auction starting 1 May 2021.
Under normal circumstances these shirts would be sold at a live auction during the Callerlab convention.  This year the Ways and Means committee decided to make the opportunity to own a piece of Square Dance history available to the world-wide Square Dance community
All bids will be accepted, due to platform requirements there will be a minimum bid of $1 required. You can find the auction and place your bid here.
https://www.charityauctionstoday.com/auctions/CALLERLAB-21712/
All money raised will go to the Callerlab Foundation to help support education, advertising, training, equipment, materials and more.
Thank you for supporting the Callerlab Foundation.
Juli Burr, Chair, Ways and Means committee
John Sloper, Vice-Chair, Way and Means committee