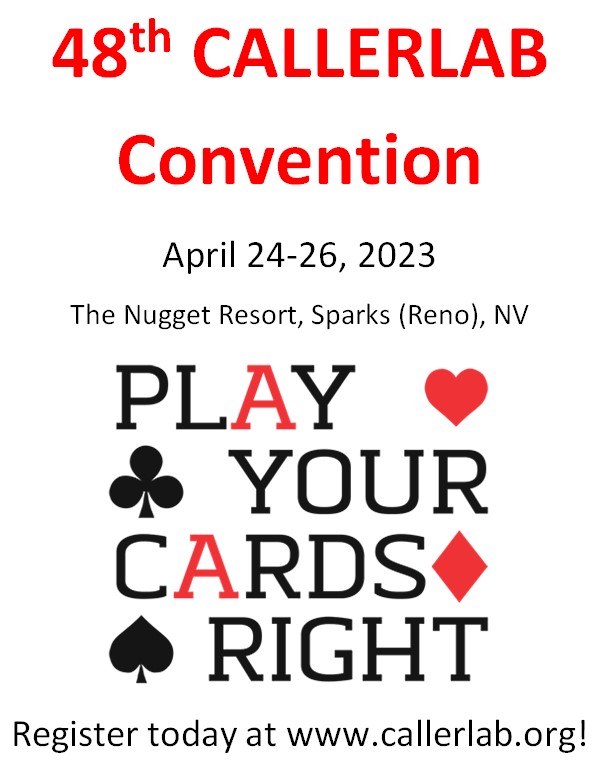 It's not too early to start thinking about attending the 2023 CALLERLAB Convention in Sparks (Reno), NV, April 24-26, 2023. The Convention will be held at the iconic Nugget Resort.
This year's theme will be "Play Your Cards Right". The Executive Committee has already started planning a dynamic program that you won't want to miss!
Be sure to check that you have the correct dates on your calendar—April 24-26, 2023. The dates of the 2023 Convention are three weeks later than our normal week due to rescheduling following the cancellation of our 2020 Convention. This is a one-time date shift approved by the Board of Governors.
The $230 early bird rate for callers applies through July 1, 2022. After July 1, the price will go up $275 per caller. Your $100 deposit saves your price at the $230 early bird rate!
You can register online today at: https://www.callerlab.org/…/48th-callerlab-registration/.
Or, fill out the PDF registration and send your payment to the Home Office: 2023 CALLERLAB Convention Registration Form
We hope to see YOU at the 48th CALLERLAB Convention!